Saara Laitinen, President
Saara Laitinen, R&D Manager, runs an interdisciplinary team of scientists in Finnish Red Cross Blood Service having strong expertise in both stem and blood cell biology. Saara has over 10 years of research carrier in EVs and she is one of the pioneers in Finland to study intercellular communication and immunomodulation by EVs. Her team is currently focused in developing isolation, purification and analytical methods especially for blood cell derived EVs. Ultimately the aim is to develop novel therapeutics from blood and up-scalable production processes for clinical grade EVs. Saara is leading National Consortium: Extracellular Vesicle Ecosystem for Theranostics Platforms (EVE), a Consortium of 13 partners, both academy and company aiming novel EV based therapies.
bloodservice.fi/eve
Pia Siljander, Vice President
Docent Pia R-M Siljander is a principal investigator and a university lecturer in the Molecular and Integrative Biosciences Research Program (MIBS), Faculty of Biological and Environmental Sciences and is also affiliated with Cancer Unit for Research on Experimental Drugs (CURED), Faculty of Pharmacy, University of Helsinki, Finland. The research topics of her EV group are the role of EVs in platelet and cancer biology, EVs as biomarkers, and their inherent therapeutic properties. Her interest in the method development and standardization of the EV field is hallmarked by the co-founding of the world's first EV core facility at the University of Helsinki in 2016.
https://www2.helsinki.fi/en/researchgroups/extracellular-vesicles
https://researchportal.helsinki.fi/en/persons/pia-siljander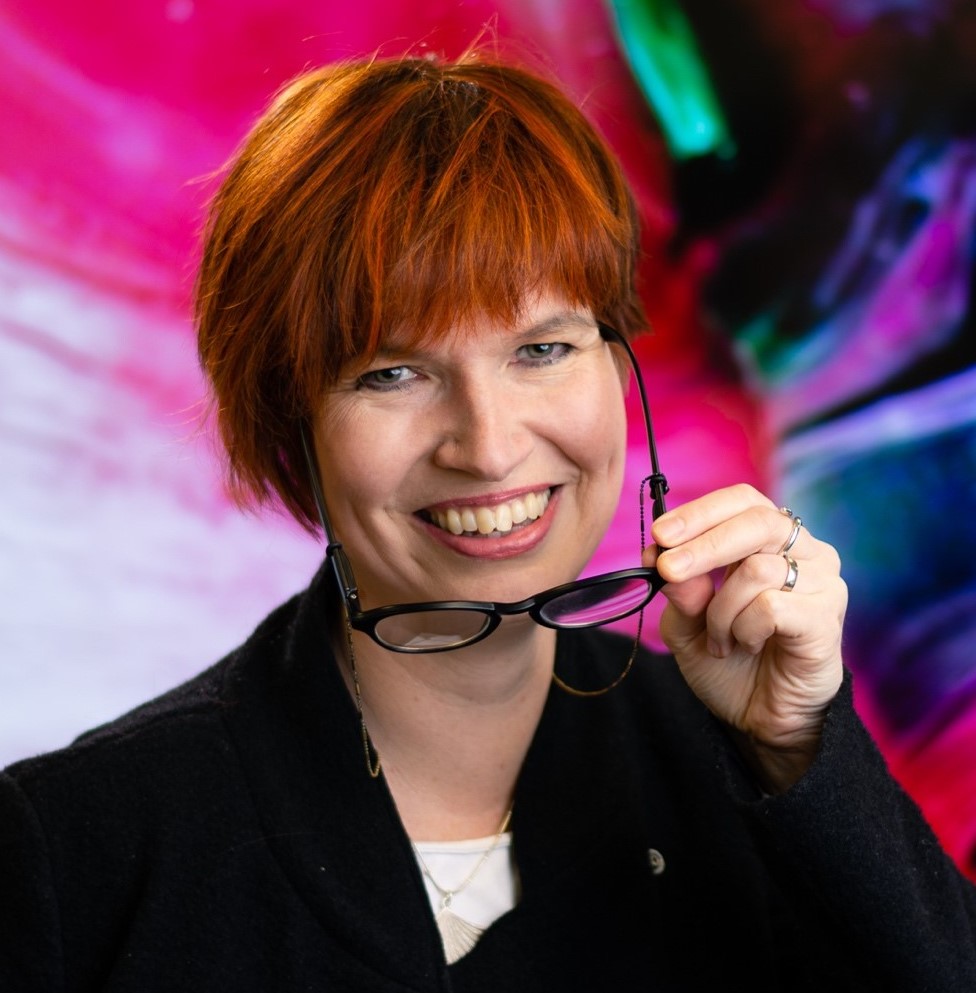 Sami Valkonen, Treasurer
As a Postdoctoral Researcher in the University of Helsinki and the Project Manager of EVE Consortium Sami can observe the Finnish EV research from the front seat. Having developed a special interest towards EV technologies and by completing MBA degree, Sami has the solid basis to approach EVs from science and business perspectives.
https://researchportal.helsinki.fi/en/persons/sami-valkonen
Kirsi Rilla, Executive Chair: EV Imaging
The focus of Rilla group is on EV interactions with the extracellular matrix and target cells. Rilla group utilizes 3D cultures as research models and modern bioimaging techniques and their combinations for EV detection and analysis. Rilla group aims to utilize the unique properties of hyaluronic acid and its specific interactions with CD44 to engineer and exploit EVs as vehicles of therapy.
https://uefconnect.uef.fi/tutkimusryhma/rilla-group/
Seppo Vainio, Executive Chair: EV Engineering
Seppo Vainio is a professor of Developmental biology in University of Oulu, in Faculty of Biochemistry and Molecular Medicine in Finland and serves now as the scientific director of Kvantum Institute and the vice director the Flagship GeneCellNano. He is a member in two FET OPEN projects on EVs (MindGap and Gladiator). The collective goals of his research team are to identify the genes, signals and molecular pathways associated with organogenesis which offering grounds for novel biosensor solutions. The OMICS platforms, in vivo and ex vivo gene editing, gene knock out, ex vivo organ and organoid culture approaches and time lapse imaging are used for EV based functional analysis and biomarker identification.
Tarja Malm, Executive Chair: Neuro EVs
The aim of the Neuroinflammation research group is to understand how neuroinflammatory reactions are mediated in neurodegenerative diseases, especially at the level of non-coding RNAs and EVs. We use interdisciplinary approaches and novel, human based models to find novel therapeutic targets for the disease benefit.
https://sites.uef.fi/tarja-malm-group/
Maija Puhka
Maija works as a HiPrep & EV core facility head and research coordinator at FIMM, Institute for Molecular Medicine Finland, University of Helsinki. Her team tackles the growing needs for EV and nucleic acid sample preparations and quality control serving both basic and translational research. The long-term research goals include the development of technologies for EV isolation, quality control and biomarker discovery, including the Next Generation Sequencing -based quest of urinary EV-RNA biomarkers for diabetic kidney disease in the BEAt-DKD project.
https://researchportal.helsinki.fi/en/persons/maija-puhka
Janne Leivo
Janne Leivo is a senior research fellow and inFLAMES group leader at the Department of Life Technologies, University of Turku. Our research group designs new diagnostic concepts for early cancer detection, by combining biomarker discovery, antibody, and assay development with clinical validation. One of the main goals is to utilize the complex biomolecular information encapsulated by EVs for the development of assays capable of identifying patients with clinically significant cancer as early as possible.
Founding members:
Saara Laitinen, Finnish Red Cross Blood Service
Marjo Yliperttula, University of Helsinki
Pia Siljander, University of Helsinki
Seppo Vainio, University of Oulu
Tarja Malm, University of Eastern Finland
Kirsi Rilla, University of Eastern Finland
Sami Valkonen, University of Helsinki